Fernando de Noronha is a volcanic archipelago about 350 kilometres off Brazil's northeast coast. It's named after its largest island, a protected national marine park and ecological sanctuary with a jagged coastline and diverse ecosystems.
It's renowned for its undeveloped beaches, as well as scuba diving and snorkelling. Sea turtles, rays, dolphins and reef sharks swim in its warm, clear waters too.
The idea of going to this wonderful island came up during our trip to Brazil recently. We spoke with many locals who confirmed that Fernando de Noronha was worth a visit, so we decide to pack our stuff, catch a ride and head on over to this wonderful volcanic island.
Fernando de Noronha: An archipelago in Brazil
Did you know that the archipelago has never been linked to the mainland? Crazy, right? Well, geologically, it is actually the tip of a submarine volcanic formation that rises out of the deep seabed and consists of one main island and several rocks and islets. The rocks form many natural aquaria, and the underwater life is immensely diverse. Because the reefs of the South Atlantic are isolated from the Caribbean by the outflow of the Orinoco and Amazon rivers, the reef communities are very different with many endemic species.
Bathed by currents coming from Africa, the waters around the islands are very clear with very good visibility even at 50 meters and have great year-round warm temperatures. Of course, you can also see the large "global" species such as manta rays, sharks, moray eels, goliath groupers, sea turtles and dolphins.
The island is also home to one of the largest sea bird breeding colonies in the South Atlantic.
History of Fernando de Noronha
Discovered by Amerigo Vespucci (1454-1512), an Italian merchant and cartographer in 1503, the archipelago is 4 degrees south of the Equator, around 200 miles off the north-eastern coast of Brazil, northeast of the city of Natal.
During its 500 year history, Fernando de Noronha has been temporarily occupied by the Dutch (17th century), French (18th century) before Portugal established dominion in 1737. They built an extensive defence system of 10 forts. The largest and best conserved fortress is Nossa Senhora dos Remédios de Fernando de Noronha.
The island also served as a prison and a US Army base. Today the population is around 3.500 and the main industry is tourism.
As a unique ecological sanctuary, Fernando de Noronha is a UNESCO World Heritage Site, and a large part of the area is a National Marine Park. And it has the most wonderful beaches. Three of which (Sancho, Porcos and Leão) regularly feature in Brazil's top beaches list.
Being a small island with limited water resources and a fragile ecosystem, there is a maximum number of 460 visitors allowed on the island. Visitors also pay an Environmental Preservation Tax that increases progressively with the length of the visit.
The relative isolation from the mainland, the limits on visitors and the preservation make Fernando de Noronha an expensive destination. But the "happy few" will be well rewarded by the delights of this island paradise and its fascinating underwater world.
How to Get to the Fernando De Noronha Archipelago
Flight times are 1:40 from Recife (540 km) and 1:10 from Natal (350 km). Flights by Azul Airlines and Gol Airlines operate daily. There are also charters and full packages available from major Brazilian cities, available from most Brazilian travel agents.
During the high season travel operator CVC has 4-6 days cruises from Fortaleza, Natal and Recife
The archipelago is comprised of 21 islands. Only the largest of them is inhabited (pop. 5,000), and visiting the other islands requires special authorization from the environmental authority, as they are protected areas of a National Maritime Park.
There is one road that circles the main island and connects many of its attractions. It is possible to rent a car or a buggy for about US $50 – 70 a day or a motorbike for $35 – 40 a day depending from whom and how long you rent. The easiest way to get around is by bus (R$ 3.20) which goes back and forth along the main road from the Port on one end of the island to Praia de Sueste on the other.
Another option is to hitchhike as almost all the local people and sometimes the odd taxi or dive truck will be happy to pick you up and give you a ride if you are going in their direction. If you choose to hitchhike, try and learn at least some Portuguese so you can tell them where you want to go and say thank you at the end of the ride.
Tip: You can also join this catamaran tour through the Fernando de Noronha Archipelago, begin your tour at the Port of Santo Antonio.
Things to Do Around the Fernando De Noronha Archipelago
Dolphin Watching
Hundreds of dolphins congregate every morning at the same sheltered bay, and can be watched from the cliffs above. The waters around the island are evidently the most important dolphin breeding ground in the world. The bay is officially known as the Baía dos Porcos (Bay of Pigs), but over time it has come to be known as Baía dos Golfinhos (Dolphin Bay). After feeding in the open ocean at night, the dolphins come here during the day for R&R.
Porto de Santo Antonio
This village at the easternmost tip of Fernando de Noronha is the island's only harbour and the site of its only petrol station. From here, small boats take visitors on tours of the island's coastline. The boats take you all the way along the north coast towards the Ponta da Sapata, past a succession of beaches, and around the island into the Mar de Fora.
Hit the Beaches
Baía do Sueste is a pretty crescent beach with some good snorkeling. It's perfect for children, thanks to its large shallow areas and complete absence of waves. The beach has a snack stand and bathrooms.
Baía do Sancho is one of the prettiest beaches in all of Brazil. Access is via a series of precarious-looking iron ladders bolted into crevasses that somehow make it down through 30m (100 ft.) of sheer red cliffs. The beach features lovely red-tinged sand, cliffs with nesting seabirds, and crystal-clear blue water perfect for snorkeling.
Praia do Atalaia is a unique beach on the outer shore of Noronha. A thick shelf of volcanic rock extends halfway through the surf line, providing a bulwark for some quiet natural pools where tropical fish get trapped at low tide. Only 30 people are allowed in per day, and no suntan lotion can be worn when you swim in the pools. Access is through checkpoints monitored by IBAMA (Brazil's environmental agency), either on the trail from Vila do Trinta or the road from Baía do Sueste. If you don't know any better, you can also come in (as I did) on the uncontrolled trail from Enseada da Caieira. Arrive when the tide's coming in, and you can stand immersed to your waist by the outer edge of the rock shelf as huge waves come rolling in, only to smash themselves to harmlessness on the thick volcanic rock. It's reckless but a lot of fun.
Go Trekking
There are also many different trails to choose from, but some restrictions apply. Trails in the National Marine Reserve (Parnamar/FN) can only be visited with authorization and with accredited guides. Trails inside the Environment Preservation Area (Apa/FN) have free access.
What to pack for Fernando De Noronha Archipelago
The truth is that given the fact that there is so much to do in Fernando De Noronha Archipelago, what you have to pack is largely dependent on the things that you will do when you are there. That being said, here is a list of essentials that you will need to bring along:
Sunscreen (at least SPF 30)
Insect and mosquito repellent
Swimwear (bikini, swimsuit, swim trunks)
Hats or caps
Comfortable and cool clothes
Closed proper support-based shoes as well as sandals
Beach towels
Chargers for all electronics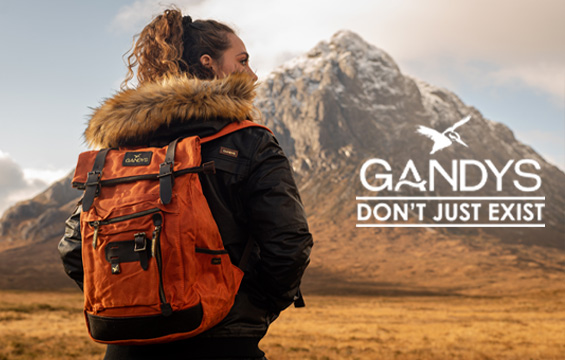 Visiting Fernando De Noronha Archipelago should without a doubt be on your list of must-visit locations! Not only will you have plenty to see and experience but you will be able to create memories that you will treasure forever.